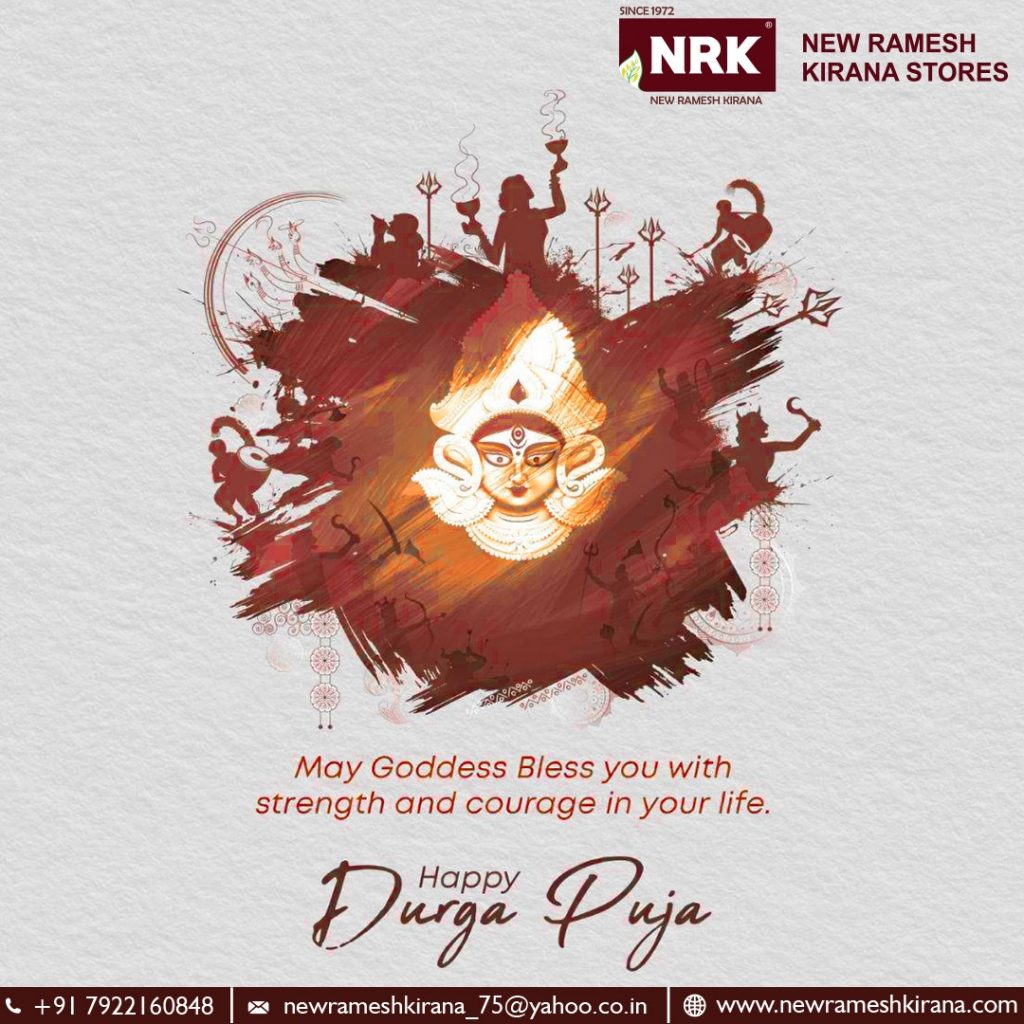 Durga Puja in Kolkata is the grandest of all festivals celebrated in the capital city in honour of Goddess Durga during the period of Navaratri. Durga Puja is the most popular incarnation of Devi and one of the main forms of the Goddess Shakti in the Hindu pantheon. Durga is the original manifested form of Mother Parvati or Adi-Parashakti.
All five days of the Durga Puja have special rituals and festivities.
Durga Puja's first day is Mahalaya, which heralds the advent of the goddess. Celebrations and worship begin on Sasthi, the sixth day.
This Durga Pujo, may you be blessed with Maa Durga's strength, Maa Saraswati's wisdom, and Maa Lakshmi's wealth.
New Ramesh Kirana wishes you a Happy Durga Puja!
We are excited to celebrate with our Premium Dry Fruits Gift Pack Range.
Delicious mouth-watering cashew nuts with jaw-dropping almonds, yummy pistachios, and little sweet raisins make Diwali Special for your loved ones. Buy Online Special Gift Hamper for your dearer ones in India at New Ramesh Kirana. Special Dry Fruits Diwali Gift Hamper 500 GM priced at Rs 700/-.
Do visit our Online Place Now to Get Special Dry Fruits Diwali Gift Hamper at Your DoorStep. We do Shipping around India. The Best and Premium Quality Dry Fruits Products to Save your time to spend with your Family and Friends by Delivering in 3 to 5 Working days. Our outlets are at Ahmedabad City, Gujarat, India.